Learning calligraphy Online works!
This Year 2020 is marked by great upheavals which have not prevented artistic souls from continuing to express themselves.
Stranded in Copenhagen when I had to travel to Paris to lead an Arabic calligraphy workshop, I had to adapt to be able to continue teaching.
I was inspired by my dancer friends who set up video conferencing solutions.
Calligraphy and dancing have a lot of similarities and differences. I had to find solutions. I wanted to maintain the quality of exchanges that face-to-face offers.
So the idea came to me to use two cameras. That of the Smartphone and that of the PC. The Smartphone camera staring at the paper sheet to observe the hands and the PC to display supporting documents and to follow up all the hand movements.
With this method, monitoring is done in real time and each student can benefit from the advice given to others. Anyone can ask a question, and everyone benefits from the answer.
After a life-size test, 3 courses are now offered online to learn and improve in Arabic calligraphy:
– Alphabet: each letter is carefully studied. The rules of proportions, inclination, and spacing are explained. 80% of the time is devoted to direct practice with individualized follow-up.
– Combination: to form words, you need to learn how to link the letters together. This course is therefore focused on connections and is 100% practical. It is also an opportunity to refresh yourself on difficult letters.
– Artistic: This more advanced course provides the tools to access artistic creation from Arabic calligraphy. An evolution between traditional writing performed on the metronome and creative fantasy. It opens your mind and helps medidate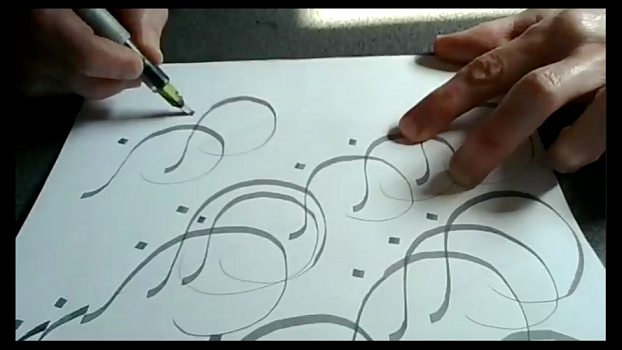 Read More